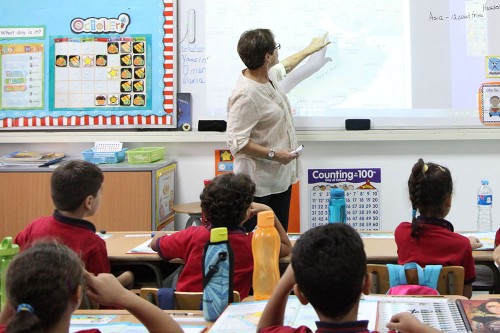 WE FOLLOW STANDARDS FOR QUALITY
M.A.C. is fully accredited by AdvancED, the world's largest accrediting agency. The school was assessed by the North Central Association and the Council of Accreditation and Schools Improvement divisions of AdvancED. M.A.C. is also certified by the Egyptian Ministry of Education.
The AdvancED Standards for Quality require each school to be reviewed in a way that is appropriate to its mission and purpose. These Standards are research-based, comprehensive quality statements which describe conditions and factors that contribute to a quality educational experience and operational effectiveness.
Being accredited means we meet the following AdvancED standards:
Stable governance, management, and leadership.
A coherent course of study and access to the resources needed to teach it.
A reliable system by which to assess students' progress.
Instructors who have a clear understanding of what they aim to teach, how, and why.
We recognize that these basic criteria can be met in any number of ways and that effective instruction looks very different school to school. No matter your method, style or philosophy, the AdvancED Standards for Quality provide direction for every institution.