INNOVATING EDUCATION SINCE 2001
Misr American College (M.A.C.) is the American division of Orouba Language Schools.  It was established in 2001 by El Rashidy family and is the most recent initiative in the family's mission to provide educational excellence.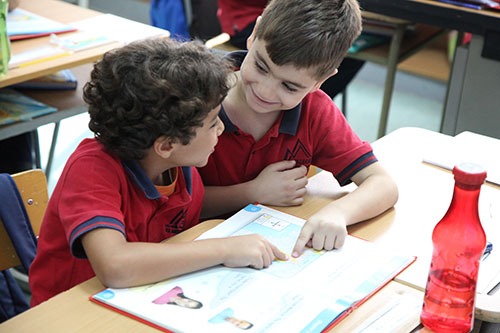 M.A.C. uses an American curriculum based on academic standards covering Early Childhood Education to Grade 12 from the state of Massachusetts & North Carolina.
The language of instruction is "Standard Edited American English" (S.E.A.E.); however, we also follow the Egyptian Ministry of Education rules for instruction in Arabic language, Arabic Social Studies, and Religion (Islamic and Christian).
Our school is located in the New Maadi section of Cairo, Egypt and it is fully accredited by AdvancED, the largest accrediting organization in the world.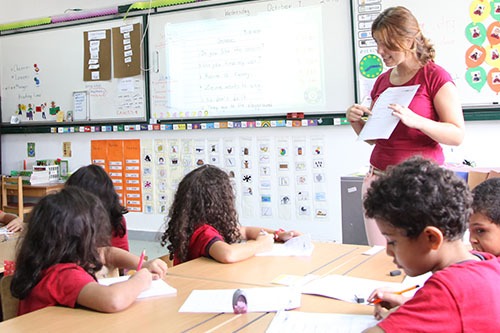 History & Background
The soul of  the school is El Rashidy family. Their mission is education based on many years of experience.
Orouba Language School in Dokki

El Rashidy family has been in the field of education for over than 55 years. Mr. Hussein El Rashidy started the Orouba educational institutions in 1960 with Orouba Language School in Dokki.

Orouba Language School in Maadi

The administration's belief in quality education and high standards meant that the Dokki school was a success from the very beginning.  This created a demand to open the Orouba Language School in Maadi in 1985.

Orouba Language School IGCSE in Maadi

Subsequently, as the UK's IGCSE became another important form of high school graduate certification, it was natural that, in 1992, both the Dokki and Maadi schools took on the challenge of preparing students for this certificate.

Misr International University

Believing that every student should be given the choice of a good education from Nursery to university, in 1996 El Rashidy family started a private university in Egypt, Misr International University.

Misr American College

The family latest addition was Misr American College on 2001. Throughout the organization's existence, El Rashidy family has ensured that its schools are using the most up to date curriculum and methodologies in order to provide their students with an excellent education.